9 Qualities of a good emergency plumber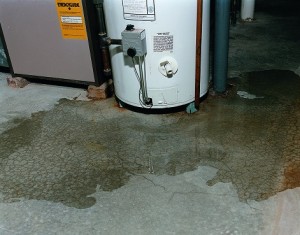 1. 24/7 Service
The most important thing for emergency plumbing, obviously: emergencies don't have business hours. The plumber must be willing and able to serve you irrespective of the time the call comes in.
2. Wide Range of Services
The plumber that offers numerous services is always a good choice. Whatever kind of problem you're facing, they should have the tools and knowledge necessary to solve the problem!
3. Helpful Professionalism
A good plumber is one who has gone through the necessary training and earned the appropriate qualifications. A "true professional" will take pride in their appearance and presentation, help you understand what the problem is, answer any questions you have, and offer advice that will assist in future maintenance and prevention.
4. Experience & Skill
These are crucial qualities to look for in any plumber. An emergency plumber needs to have a wealth of experience to deal with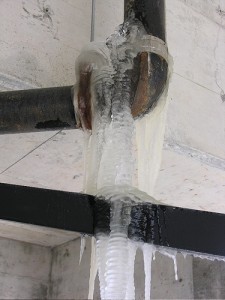 the innumerable things that could be encountered in an emergency, as well as the skills and team to resolve it.
5. Always On Time
During an emergency, it's maddening to have to wait for help. On top of that, your property could also be damaged the more things progress. A good plumber will be available with little delay, and always be punctual.
6. Well-Prepared
An emergency plumber should be well-prepared with the proper equipment, tools, and team. If your emergency occurs in the middle of the night, there won't be any stores or supply houses for them to rely on. Likewise, the time it takes to fetch that extra piece of equipment from their warehouse could be the difference between an inconvenience and serious water damage.
7. Respectful of Your Property
The plumber that respects your property will park in a proper area, use walkways and follow any requests you might have ("only come in through this door", etc.). To avoid tracking dirt or anything else into your home, most top-quality plumbers will wear shoe covers. Once they're done, the work area should be cleaner than when they arrived.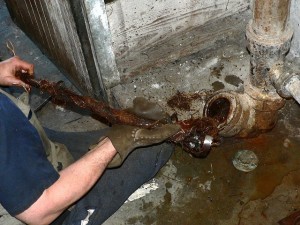 8. Safety-Minded
Just because it's an emergency doesn't mean corners can be cut. In fact, there's no worse time to forego thoroughness and safety! A good plumber will protect themselves with gloves, goggles, and masks/respirators as necessary – this keeps them safe, focused, and  able to complete the job quickly.
9. Reliable
You want a plumber that will make the correct, lasting fix the first time around. Unfortunately, there are plenty of dishonest people out there looking to make a quick buck without regard for your home or well-being.
Helpful